In this article James Downes provides a summary of the key statistics that influenced the outcome of the Referendum.
After months of campaigning by both the Yes and No campaigns alongside a night of unfolding drama, Scotland voted "No" to Independence at 06:08 am.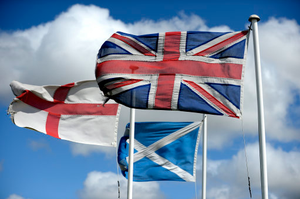 Source: http://d18lkz4dllo6v2.cloudfront.net/cumulus_uploads/entry/10489/miean.png?w=300
The Breakdown
·
55%
voted "No" and 45% "Yes."
·
"No"
won by 2,0001, 926 to 1,617,989 "Yes"
The Yes Vote
The local authorities with the highest proportion of "Yes" votes were:
Dundee: 57%
West Dunbartonshire: 54%
Glasgow: 53%
North Lanarkshire: 51%
The other local authorities said "No."
Source: http://cdn.static-economist.com/sites/default/files/imagecache/original-size/images/2014/09/blogs/blighty/20140920_brm914_4.png
Key Stats: Demographics of the "No Vote"
The No vote was higher in places with:
Middle-class population

Older generation (65+)

Rural Scotland

High Migrant Population
How "Better Together" won the Referendum
In sum, the "No" win can be attributed to the following:
1.
Identity & Attitudes: That Scottish feel British
2.
Economics: Risk Factor
3.
Psychology: Perceptions of Fear towards Independence
The Future
Though Scotland has voted "No" to being an Independent country, it is clear that Scotland will never be the same again. David Cameron's earlier speech outlined UK-wide changes 'to build a better future'. Negotiations must now take place on constitutional change and the leaders of the three UK parties have promised that this will take place. More powers must be granted to the Scottish Parliament and these negotiations should take place immediately.